How Auditory Training Can Help Seniors Communicate In Noisy Environments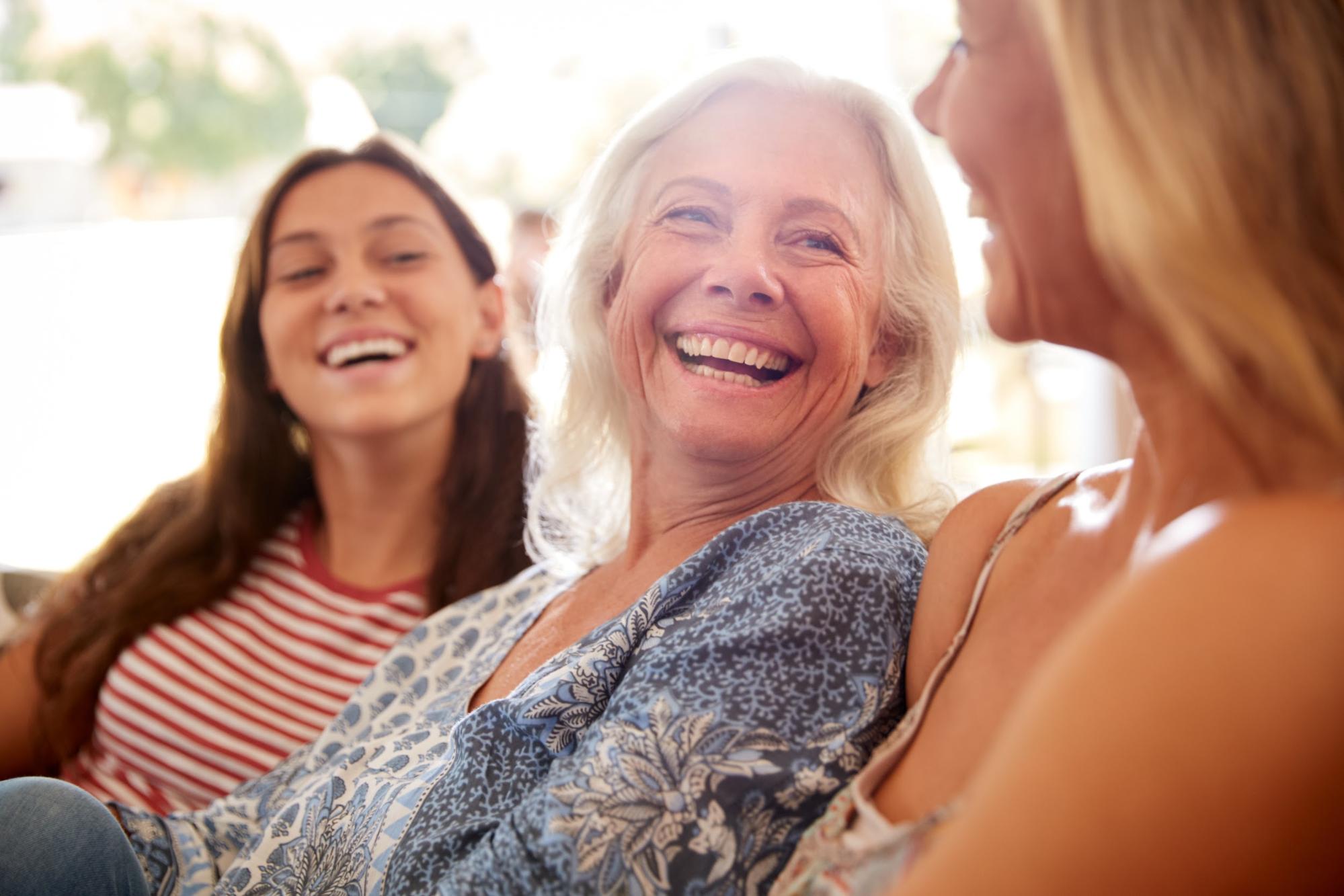 If smiling and nodding are becoming the way you manage social gatherings because it's easier than trying to follow a conversation in background noise, your brain may just require a little training. Continue reading to find out how a combination of auditory training and hearing aids can help you communicate better! 
This article covers how ageing affects hearing, what the impacts of hearing loss on seniors are and how a combination of auditory training and hearing aids can help.
Why Does Our Ability to Hear Naturally Decline Over Time?
Ageing results in natural deterioration of the body, and our ears and hearing are included. Over time changes occur in the cochlea, the inner ear. There are thousands of tiny hair cells which lie along the cochlea, which are important to our hearing. Unfortunately, they are sensitive to damage and the natural ageing process can lead to damage or death of hair cells.
The result: Permanent hearing loss, also known as presbycusis
This type of hearing loss is equal in both ears. Because the hair cells are arranged on the cochlea according to pitch, with high pitches at the base and low pitches at the apex, hair cells at the base are damaged first. 
Seniors encounter more problems hearing in background noise than do younger people, even when they have similar hearing loss. This appears to be due to slower nerve processing that occurs with normal ageing. 
While some of the difficulties seniors experience in background noise is likely to be due to age-related hearing loss, there is also evidence of changes in the hearing nerve and brain that also reduce a senior's ability to hear in competing noise.
With improvements in technology and modern medicine, there have been increases in life expectancy, meaning people are living longer and growing older. This also means a rise in hearing loss, because as we age our hearing naturally declines.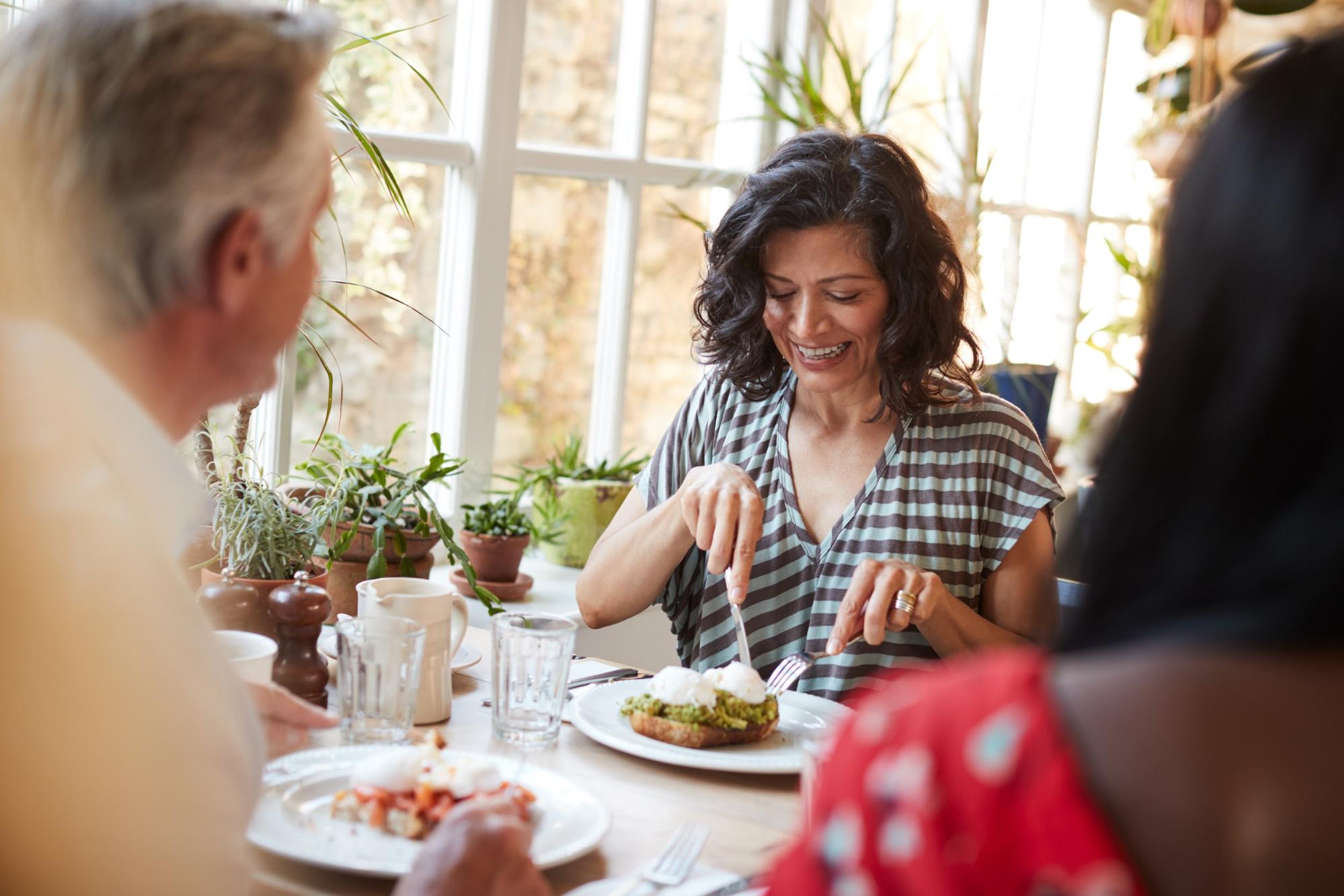 How Does Hearing Loss Affect Seniors?
Humans are social creatures and engage in communication with others daily. The main way in which we communicate with each other is through speech. Central to communication is our hearing. But with age, our hearing naturally deteriorates, making it more difficult to hear during conversations.
This has an impact on our ability to communicate with those around us. We are suddenly separated from other people. Many seniors experience this daily. Hearing loss may affect seniors in several ways. 
Presbycusis results in a gradual decline in hearing over several years
This means that presbycusis typically results in a high-frequency loss initially. The high-frequency speech sounds provide clarity to speech and so people with this loss often have issues with speech clarity. They know someone is talking but cannot make out what they are saying. 
Social isolation and withdrawal
Hearing loss which is left untreated can lead to social isolation and withdrawal in the elderly. When people find it difficult to hear they begin to avoid social outings and participation in leisure activities as these situations demand communication. 
In some cases, friends and family may think that the person with hearing loss is ignoring them when in fact they simply cannot hear them. Significant others may be frustrated that their partner is not hearing them and that they are constantly repeating themselves. 
Safety and balance issues
Untreated hearing loss in older people can also be a danger to their safety. It is dangerous as they may not be able to hear warning signals such as sirens of approaching emergency vehicles, smoke alarms or evacuation alarms.
It can also be a danger to safety as they may not hear important information in a doctor's appointment, for example, instructions for the appropriate dosage for medication or following a treatment plan. People with hearing loss are also at a greater risk of having a fall as the balance is compromised, which is a concern, especially in the elderly.
It is known that in people with hearing loss that has not been treated, i.e. with hearing aids, cognitive decline occurs at a much faster rate. Cognitive decline refers to problems with memory, learning, and thinking.
It is thought that hearing impairment leads to cognitive decline as the impairment causes people to become socially isolated and not communicate with others regularly. This decrease in communication and interaction leads to a decrease in cognitive function as the brain is not becoming stimulated. 
Depression may also be common in elderly people with untreated hearing loss. Because people with hearing loss tend to withdraw socially and isolate themselves due to their hearing difficulties, they can experience depression. 
Social isolation and withdrawal mean that they do not interact or communicate with other people or engage in any social or leisure activities which they may have once enjoyed and brought them joy. This social isolation and withdrawal may lead to feelings of loneliness and sadness and can result in depression.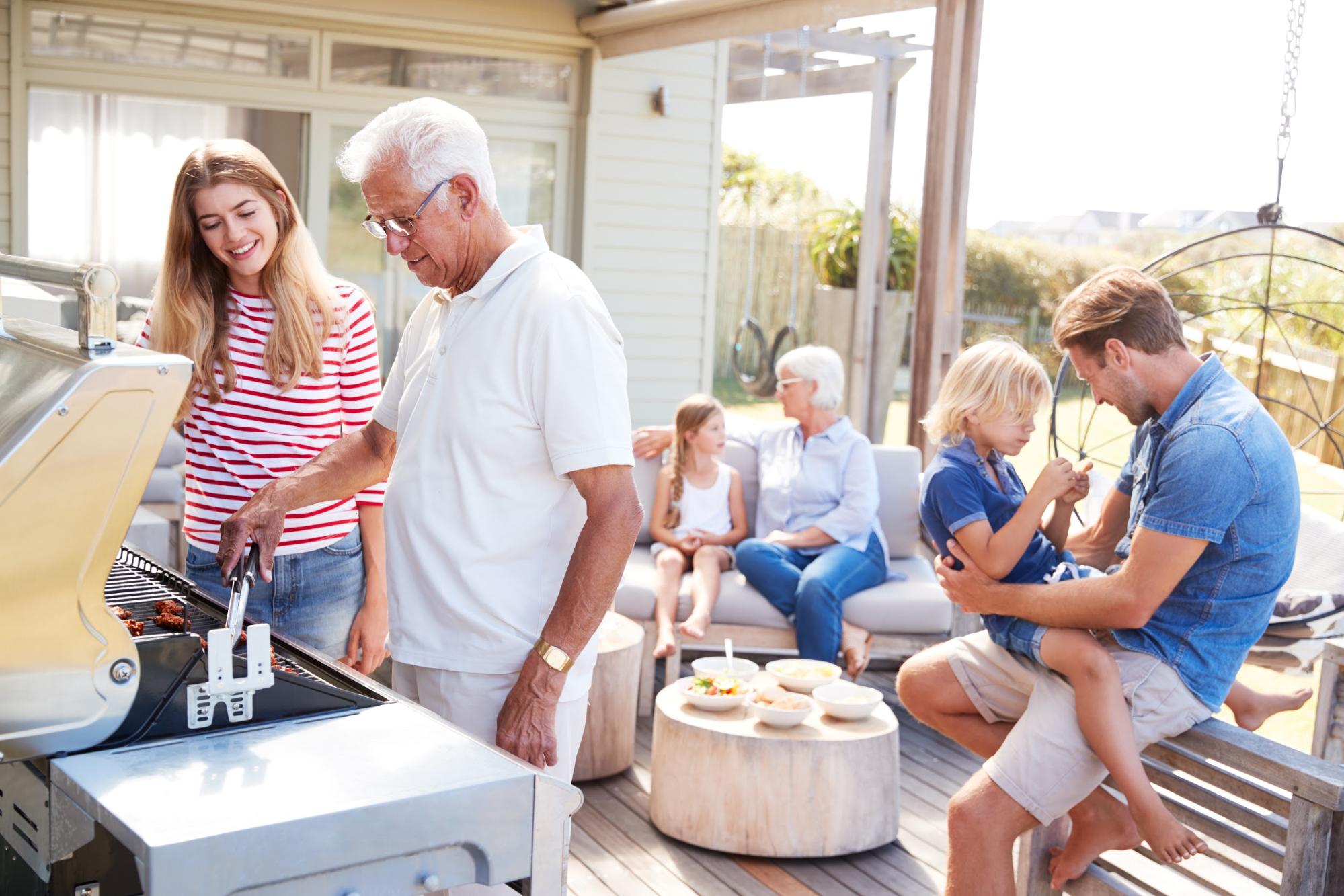 Treating Hearing Loss In Seniors
Studies suggest that understanding certain speech in noise can be improved by brain training that uses a specifically designed computer program.
While hearing aids and other devices still play an important part in the treatment of age-related hearing loss for seniors, brain and auditory training exercises may help maximise the improvements and benefits obtained particularly when listening in situations with background noise.
A two-fold approach to treating hearing loss in seniors
Hearing aids can help improve the loss of high-frequency hearing that occurs with age. Today's hearing aids are small, discrete and easy to use. They can be rechargeable and can also be very automatic in the way they function, so the wearer only has to put them in, leave them alone, and the hearing aid adjusts itself to the various environments and sounds around the wearer.  
Some hearing aids can also connect via Bluetooth to devices like phones and televisions to further improve listening ability when using these devices. Should hearing aids not be appropriate, other devices such as cochlear implants may also be an option.
As well as hearing aids, we may need to consider adding brain training exercises that will help improve senior's listening in background noise to provide a more complete hearing loss treatment plan.
How Can Hearing Aids Help?
These impacts on seniors can be reduced using hearing aids. A hearing aid is an electronic device worn either in or behind the ear which amplifies sound level to help people with hearing loss to hear better. 
The use of hearing aids can reduce the negative impacts of hearing loss including social isolation and withdrawal, the risk to safety, cognitive decline, and depression.
Hearing aids help people with hearing loss to hear better, resulting in fewer difficulties hearing during communication. People may be less likely to avoid social and leisure activities. They will also be able to communicate with friends and family more easily, ensuring strong relationships are maintained. 
The use of hearing aids reduces the accelerated decline in cognition as people can communicate with others, ensuring the brain is being stimulated. Also, fewer brain resources are needed for hearing and so the brain can focus on storing other information and carrying out other functions.
The use of hearing aids can also lower depression, as people are more likely to socialise and communicate with others as they can hear better. They are also more likely to participate in leisure activities which they enjoy.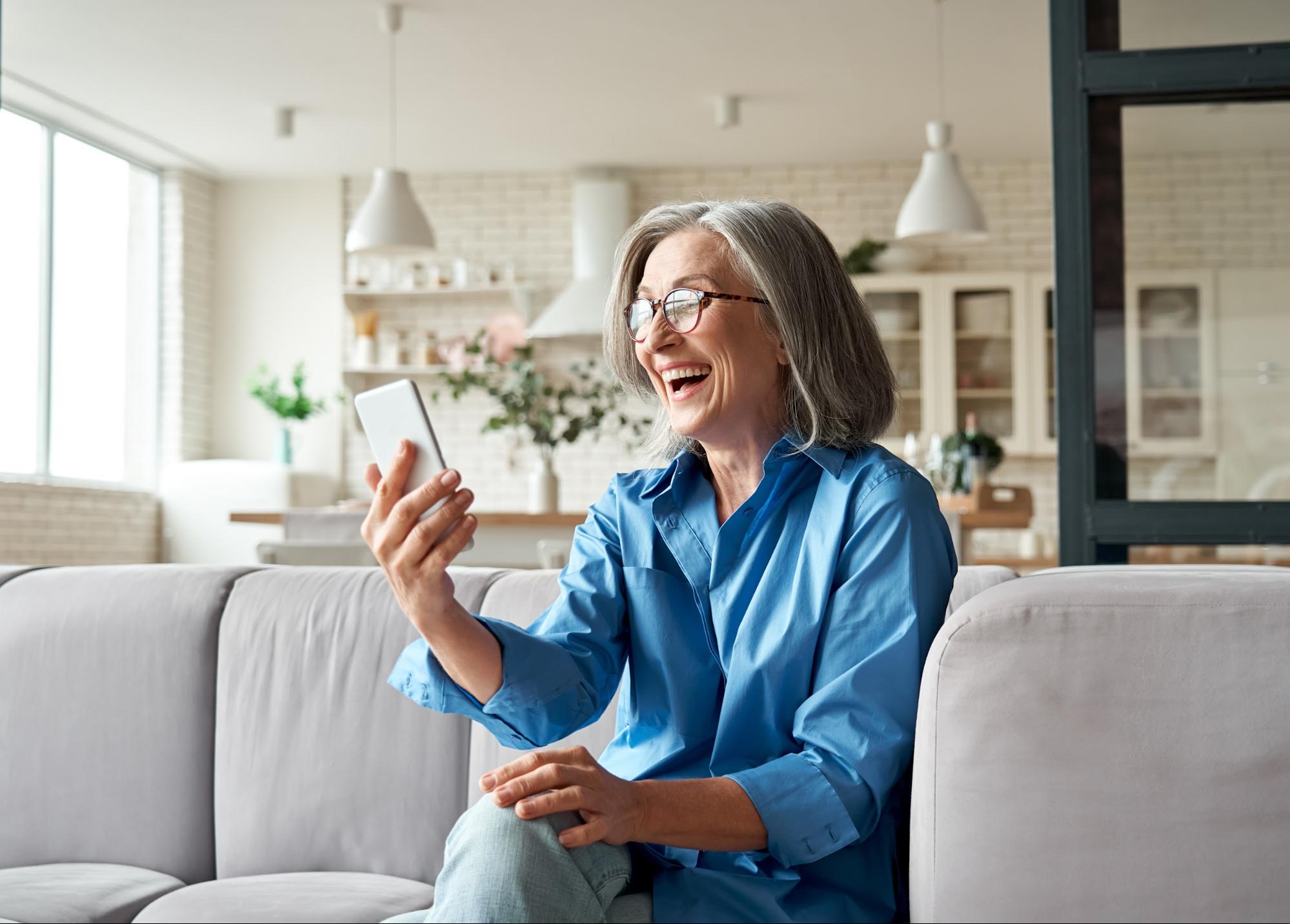 Auditory Training Can Further Improve Communication
Studies have demonstrated that the brain and neural structures are "plastic". This means they can be changed and modified by experiences and training. In the case of the hearing system, the main factors that appear to change the plasticity of the system are language and musical experience.  
Seniors who are bilingual, or who are musicians tend to do better in background noise than those who aren't. Even if their hearing loss is the same. This is extra evidence of the benefits of learning a language or musical instrument!
There may also be specific training programs that can improve the functioning of the auditory system and how we hear in background noise. A study at the Massachusetts Eye and Ear Infirmary took a group of 24 senior subjects who were all experienced hearing aid wearers.  
In a trial, participants were assigned to one of two groups. Each group trained for eight weeks, 3 hours per week playing a computer game that was designed for the purpose. One group had to listen to small changes in sound, using the answers to put a jigsaw puzzle together using a touchscreen. This task was designed to improve listening when in background noise.
The other group played a game that challenged auditory working memory but wasn't expected to help improve understanding of speech in noise. Over eight weeks, both groups improved with their auditory task. However, the control group showed no improvement in their ability to understand words in noise while the other group showed marked improvement.
Researchers concluded that "perceptual learning on a computerized audio game can transfer to 'real world' communication challenges".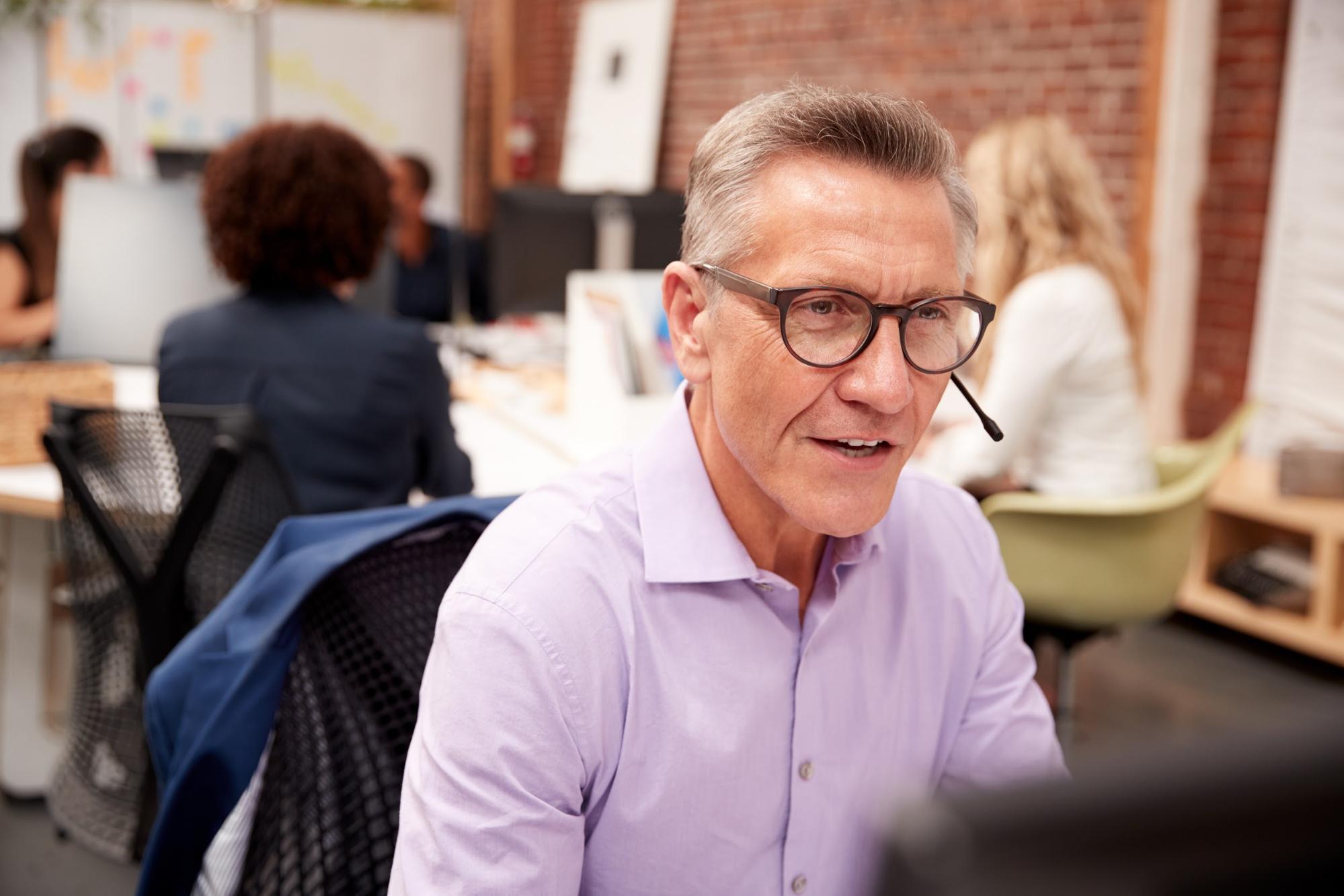 Hopes For The Future
Communication is important to our daily lives. Hearing loss affects how we communicate with others. Hearing loss can negatively impact seniors by resulting in social isolation and withdrawal, danger to their safety and balance, cognitive decline, and depression. 
Listening while also hearing background noise has always been one of the most challenging situations reported by people with hearing loss, particularly seniors. Improvements in hearing aids and other device technology have gone a long way to offer better solutions to improve listening in noise, but for most people with hearing loss, it remains an area of difficulty.  
By combining well-fitted hearing aids with a program of auditory training we may be able to further improve our ability to follow a conversation in social environments such as restaurants, cafes and family gatherings. This will allow us to stay healthy and socially engaged as we age. 
To start your journey to greater hearing health today, contact the friendly team at Attune Hearing!
Enquire now