Are Online Hearing Tests Any Good?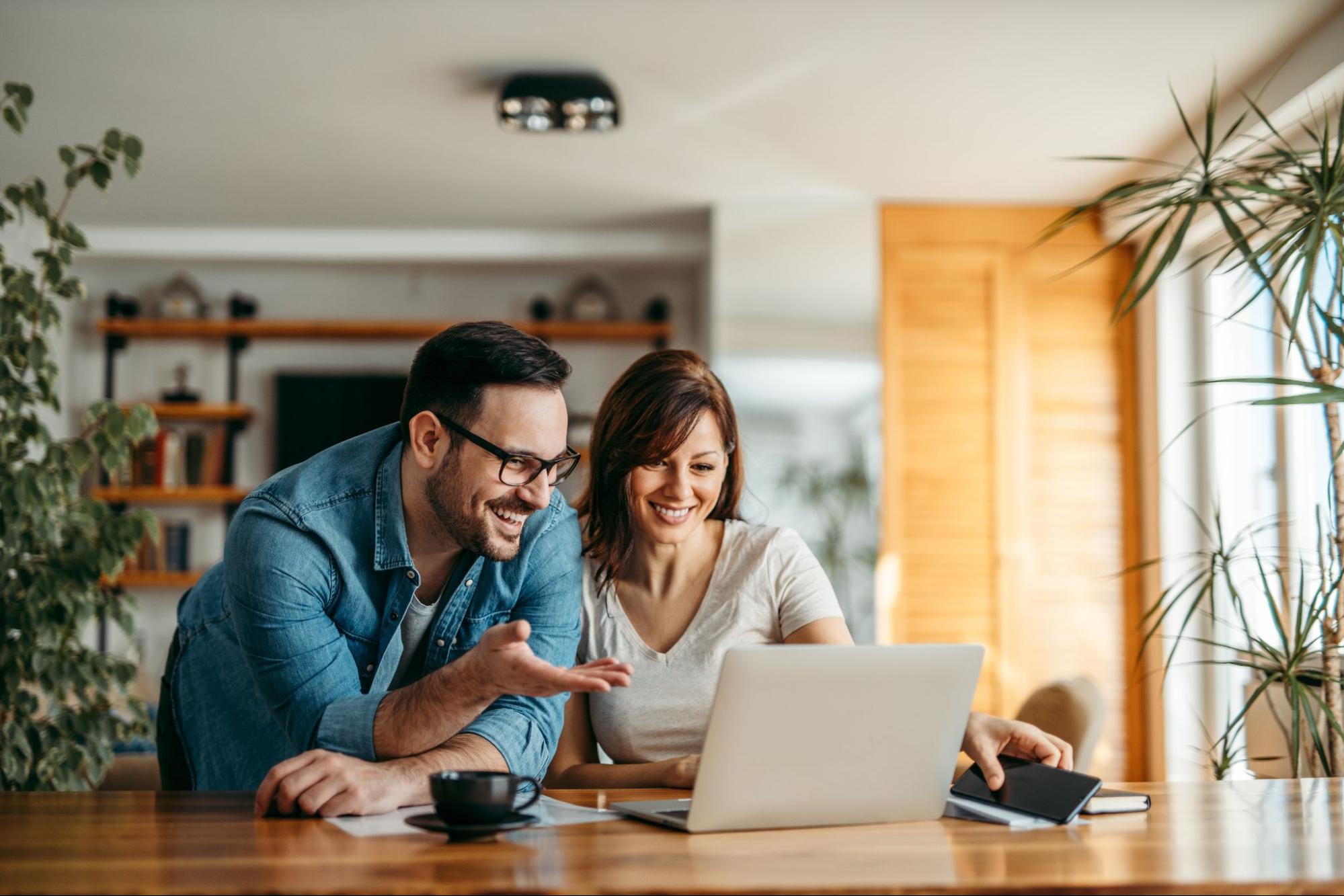 The Benefits & Limitations of Hearing Tests Online
Are you curious about the quality of your hearing, but not ready to take the trip to your local Audiologist? Hearing tests are an essential part of your journey to greater hearing health. If you're hesitant, it's perfectly normal to turn towards the internet for advice. Many hearing care providers now offer online hearing tests to break down the barriers that prevent people from accessing the services they need. 
But how useful and reliable are online hearing tests? Is the effectiveness of online hearing testing comparable with professional hearing testing provided by accrredited Audiologists?
We'll take a look at the benefits and disadvantages of online hearing tests.
When is an online hearing test appropriate? 
Addressing hearing loss can lead to a better quality of life, independence, and improved overall health. 
Research shows people live in denial when dealing with their loss of hearing, because they are either embarrassed to speak about their hearing impairment, or their hearing loss becomes a point of conjecture when dealing with family, friends, and business life. 
The tendency is to turn to rudimentary self-diagnostic measures that they are comfortable with in favour of a professional clinical hearing test by an Audiologist.
Online hearing tests can be a useful tool to screen and direct people with hearing loss into a clinical setting for more comprehensive testing by Audiologists, who will then provide diagnosis and recommendations for treatment and management of the hearing loss.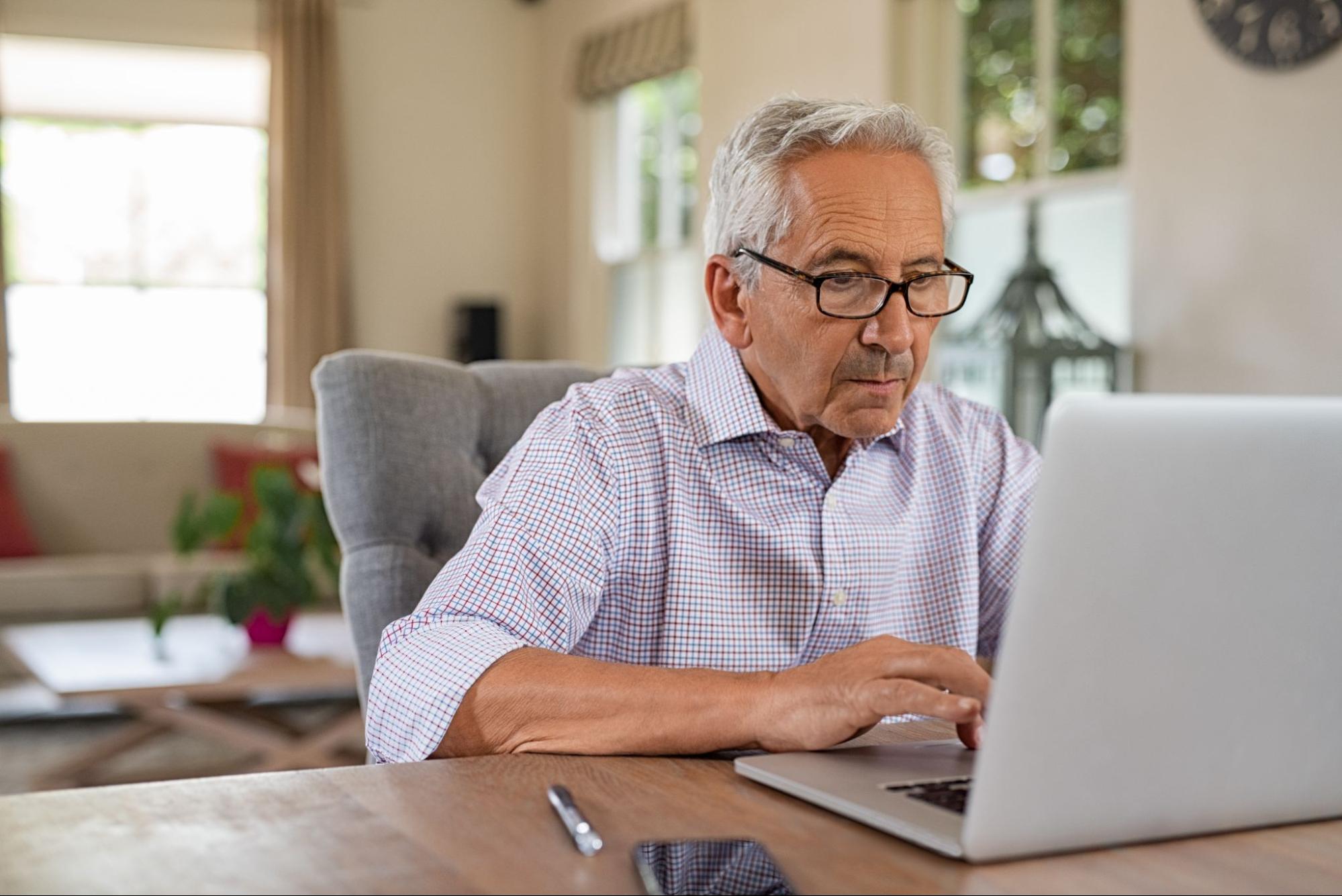 Why take an online hearing test
People have varying reasons for taking online hearing tests. For example: 
They may have been told by partners or family members that they have a hearing loss and should do something about it. 

The person themselves may feel they have a hearing loss but are not ready to formally talk to someone or walk into a hearing clinic for a hearing test. 
If that sounds like you, you can do a hearing test anonymously, online and keep that information to yourself or take the next step and share it with others, your partner, a hearing care professional or your GP. 
People may live in a remote area and an online hearing test may be the only option available to them with no hearing clinics in their region. 

Difficulties with mobility may also see people try an online hearing test before considering having to physically access a hearing clinic for a full hearing test by an Audiologist. 
If you live in a remote area or have a physical impairment, an online hearing test is a great first step and will give you an idea of whether you may have hearing loss and should take the trip to the nearest Audiologist.  
Others who like to use online resources and take charge of their health care direction may do an online hearing test as a check for general health purposes.
If you enter the term "hearing loss",  Google Search delivers approximately 2,230,000 results. This shows the prevalence of hearing loss and the vast body of information found online. 
When searching for "online hearing tests," you will immediately see the names of many different hearing providers who all offer online hearing tests. 
These may take the form of a survey with questions to answer or listening to various everyday situations in quiet and noise to determine whether you can hear what is being said and answer a question concerning the conversation. 
Attune Hearing offers an online hearing survey that includes a questionnaire.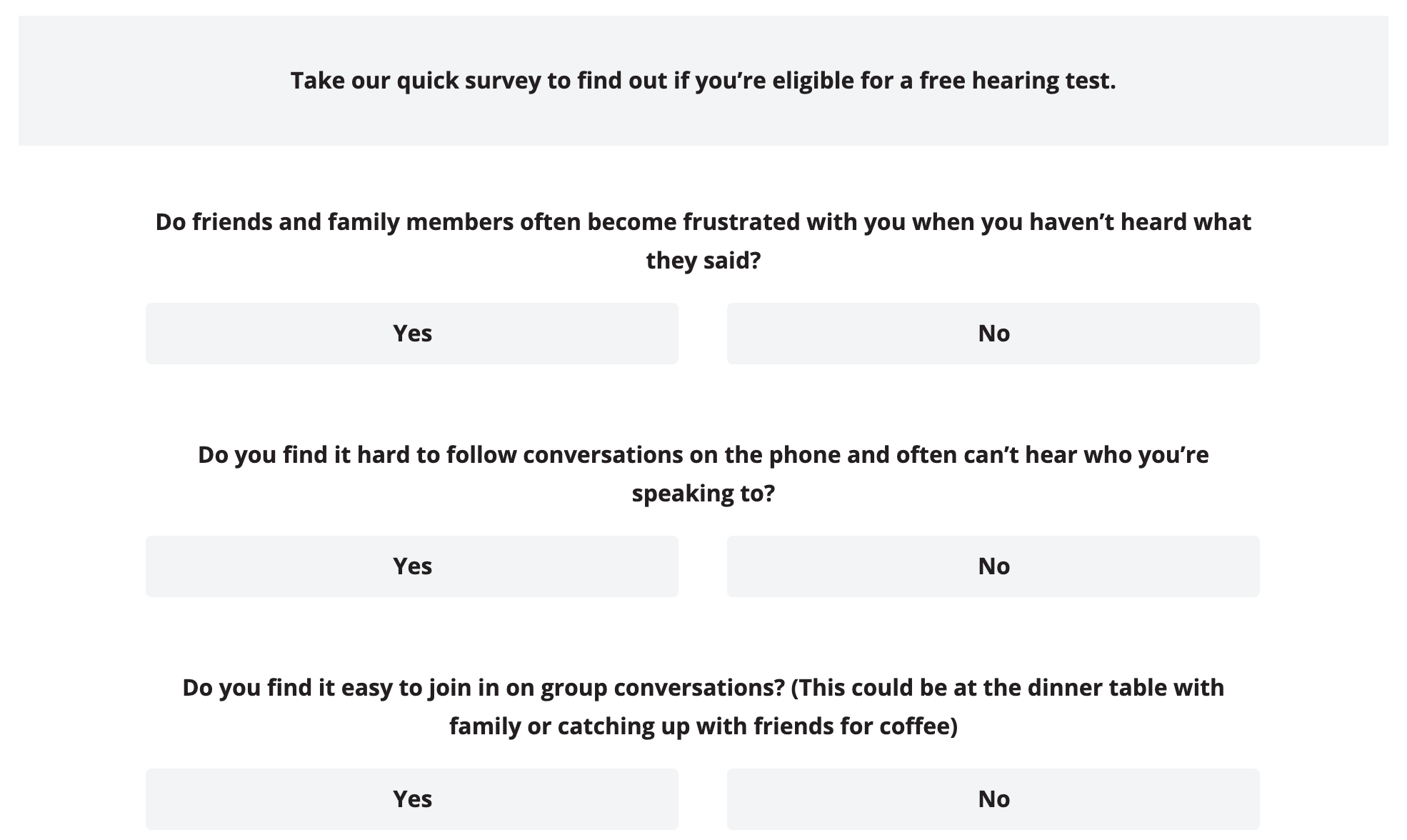 Most of these sites will say that the online hearing test is only a screener of your hearing loss and that you should always seek the help of a hearing care professional e.g. Audiologist, if you think you have a hearing loss. 
Attune Hearing is no different. We offer free, 15-minute hearing tests and comprehensive hearing assessments with hundreds of partner-Audiologists near you to help you get to the bottom of any hearing difficulties you may experience. 
Are online hearing tests reliable? 
A study by the Better Hearing Institute (BHI) reported that 50 per cent of adults did not use hearing aids because they have not had their hearing professionally tested. 
The BHI promotes effective communication initiatives to move those with hearing loss to seek a hearing solution provided by a certified Audiologist. 
Getting clinically tested is seen as the first step to better hearing, resulting in a better quality of life, health and happiness.
The benefits of online hearing tests 
The study recognised online hearing testing to have a multitude of benefits:
Ease of use – Online tests give an instant score to indicate the quality of hearing.

Speed – Online tests take on average about five minutes to complete.

Convenience – Hearing testing can be completed in the comfort of a person's home, with real-time online automatic scoring.

Informative – Most online hearing test results will tell if you should see a hearing professional for a further hearing evaluation.
The disadvantages of online hearing testing
Even so, the study also highlights that online hearing tests have several negatives, including: 
Lower in reliability and limited accuracy.

Results are general, without information on the type, degree or cause of hearing loss.

Inability to compare to previous hearing results.

Lack of personalised advice and support from an Audiologist.

Reliance on equipment not everyone has access to.
The verdict: Compared to online hearing tests, clinical hearing tests are much more robust.
Comprehensive diagnostic assessments of the hearing and balance system, determine the type and degree of hearing loss and any underlying medical pathology.  
The following are benefits gained from conducting a clinical hearing test:
They involve a hearing test, speech discrimination test and a middle ear test, which shows the nature and cause of any hearing loss.

Advises the client of the extent of communication impairment and recommends appropriate treatment. 

Promptly puts the client in front of another health professional, e.g. ENT (Ear, Nose & Throat) Specialist if required.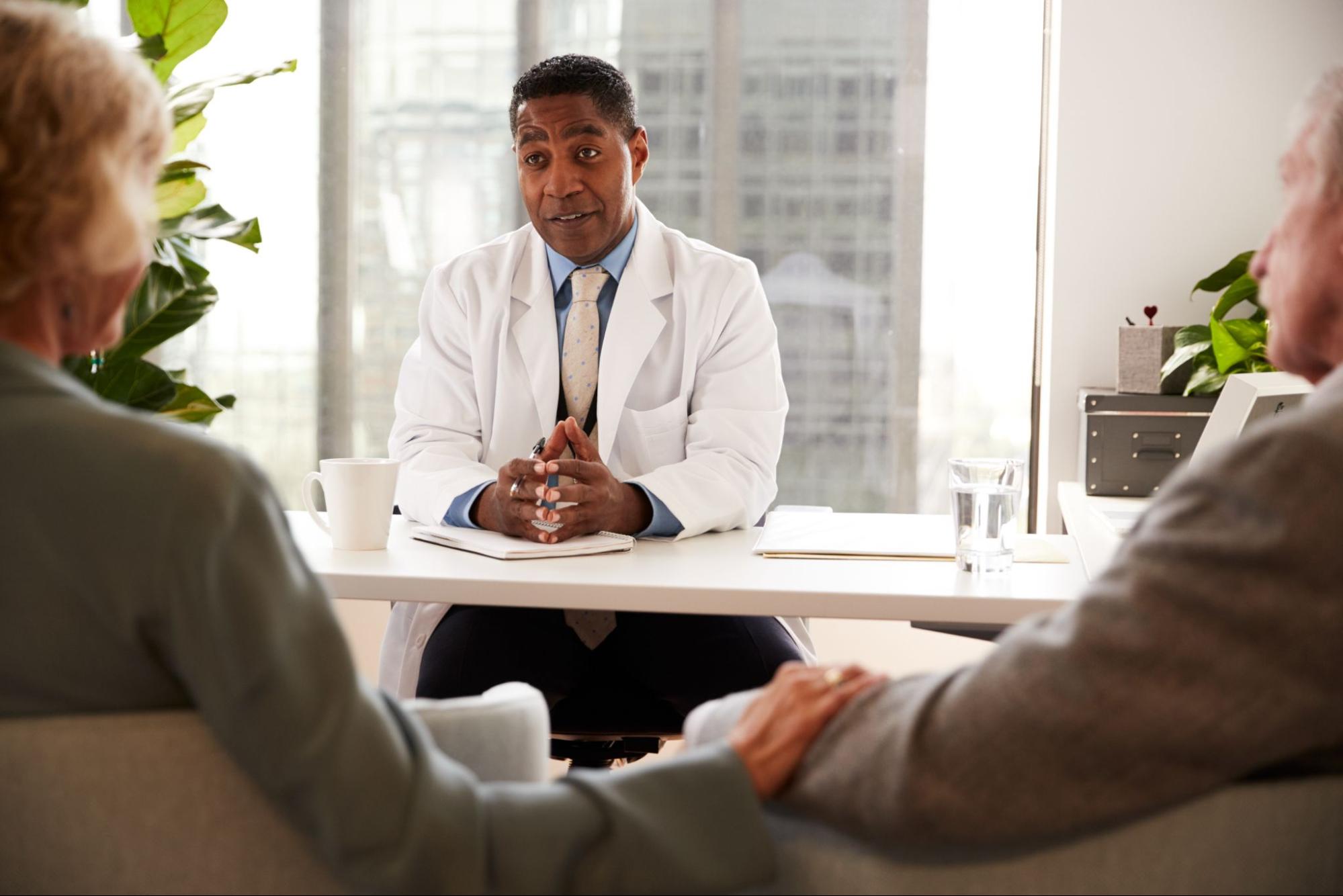 Furthermore, your Audiologist can advise you of rehabilitation and communication options based on your personal communication difficulties, lifestyle, and severity of hearing loss. 
If hearing aids are an option, advice will be given about the wide array of hearing products to improve your quality of life. 
If a medical problem is identified related to the hearing loss, e.g. sudden hearing loss, it can be actioned immediately with referral to the appropriate medical specialist. 
This is not the case with an online hearing test that is not comprehensive and does not assess the entire hearing system. 
Leaving a medically related hearing problem that needs urgent treatment can lead to significant permanent hearing loss.
In a Nutshell 
Online hearing testing in Australia has been around for more than a decade. 
Many tests are producing fairly comprehensive results, giving you some degree of confidence when using them. 
An online hearing test that's easy to use and convenient can give you a better idea of whether or not you should see an Audiologist for further review.
They can then determine the type and degree of your hearing loss, and advise you on options such as hearing aids going forward.
At the end of the day, an online hearing test is a guide only, and it is always recommended that you see an Audiologist or your GP for any concerns you may have about your hearing.
To book a hearing test with one of our experienced Audiologists, give us a call at 1300 736 702 or book your appointment online! 
Enquire now