Why Does Medicare Cover Cochlear Implants But Not Hearing Aids?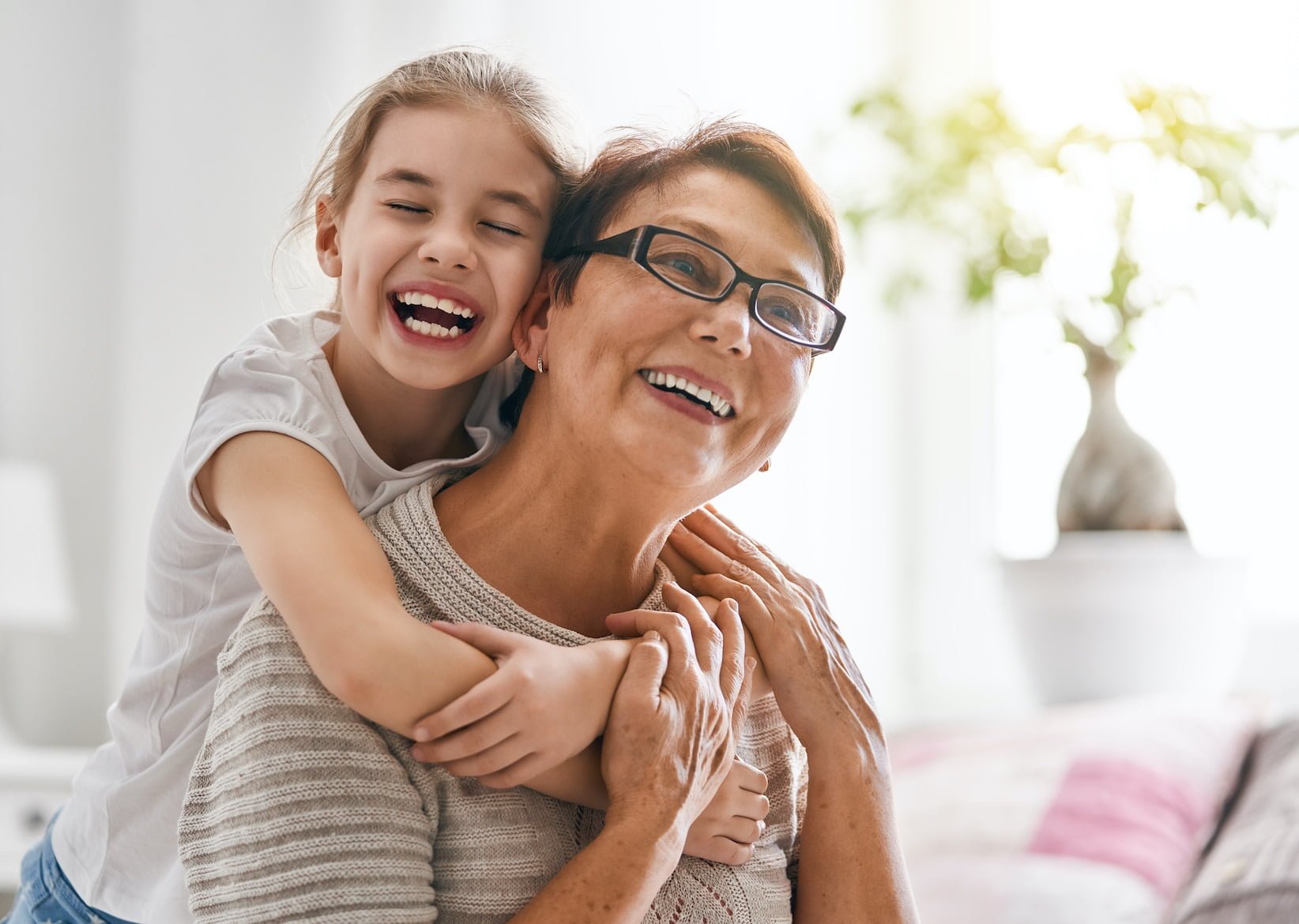 Why is it that Cochlear Implants, which are rather expensive in comparison to non-surgical hearing devices, are publicly funded, whilst hearing aid wearers have to pay out of pocket costs themselves?
Hearing loss can affect a person in many different ways, from impaired communication to 
a diminished overall quality of life. Research suggests that one in six Australians suffers from a form of hearing loss and one in three people over age 50 is affected.
However, each year only a few hundred Aussies receive Cochlear Implants, implantable hearing devices that can restore hearing. Most of those who seek hearing loss treatment, opt for traditional hearing aids – which aren't covered by Medicare, Australia's public healthcare.
The purpose of this article is to explain why Medicare provides some financial rebates for Cochlear Implants but not for hearing aids. To answer the question from above, we will take a look at the following:
What is Medicare?

What are Cochlear Implants and hearing aids?

How are Cochlear Implants and hearing aids different from each other?

What are the Medicare financial rebates for Cochlear Implants?

What alternate finance avenues are available to hearing aids wearers?

What is Medicare?
Medicare is an Australian Government program that provides eligible people with help to pay for some or all of out of hospital health services. The current Medicare program was established in 1984 by the Labour government under Prime Minister Bob Hawke. Its ethos was to provide basic health care to all Australians. 
Eligible people now include Australian citizens, Australian permanent residents, New Zealand citizens who live in Australia, and visitors from some overseas countries that have an agreement with Australia (currently eleven countries, mostly European). The Medicare Benefits Schedule (MBS) lists services that they pay for such as seeing a doctor, getting medicines, accessing mental health services, and tests/scans.
Each rebatable service has an item number that explains what service is covered and for how much. Usually, Medicare covers 75 to 85 per cent of the total cost. To receive the rebate, the provider giving the service (e.g. your Audiologist or ENT [Ear, Nose & Throat] Specialist) must be registered with Medicare and have a Medicare Provider Number.
Cochlear Implants – Implantable Hearing Devices
Essentially, a Cochlear Implant is a very small device that is surgically implanted into a person's head, behind the ear. The implant helps you hear better by communicating with an external sound processor. The processor is worn on the head just behind the top of the ear and held in place magnetically. Cochlear implants involve a surgical procedure carried out by an ENT Implant Surgeon.  
Unlike hearing aids, Cochlear Implants do not amplify sound. Instead, they channel sound to bypass the damaged parts of the Cochlea and directly stimulate the auditory nerve. The implant generates electrical signals that it sends to the auditory nerve, which then passes it onto the auditory part of the brain where they are recognised as sounds. 
A Cochlear Implant does not sound like natural speech when it is first turned on. Your Audiologist can help you to give these sounds meaning by providing you with auditory rehabilitation training over the weeks and months following your implant surgery.
Getting a Cochlear Implant is not suitable for everyone. It involves invasive surgery and the commitment post-surgery to undergo months of auditory training assisted by the Audiologist in order to achieve the best possible outcome.  
Click here to find out if you're eligible for a Cochlear Implant.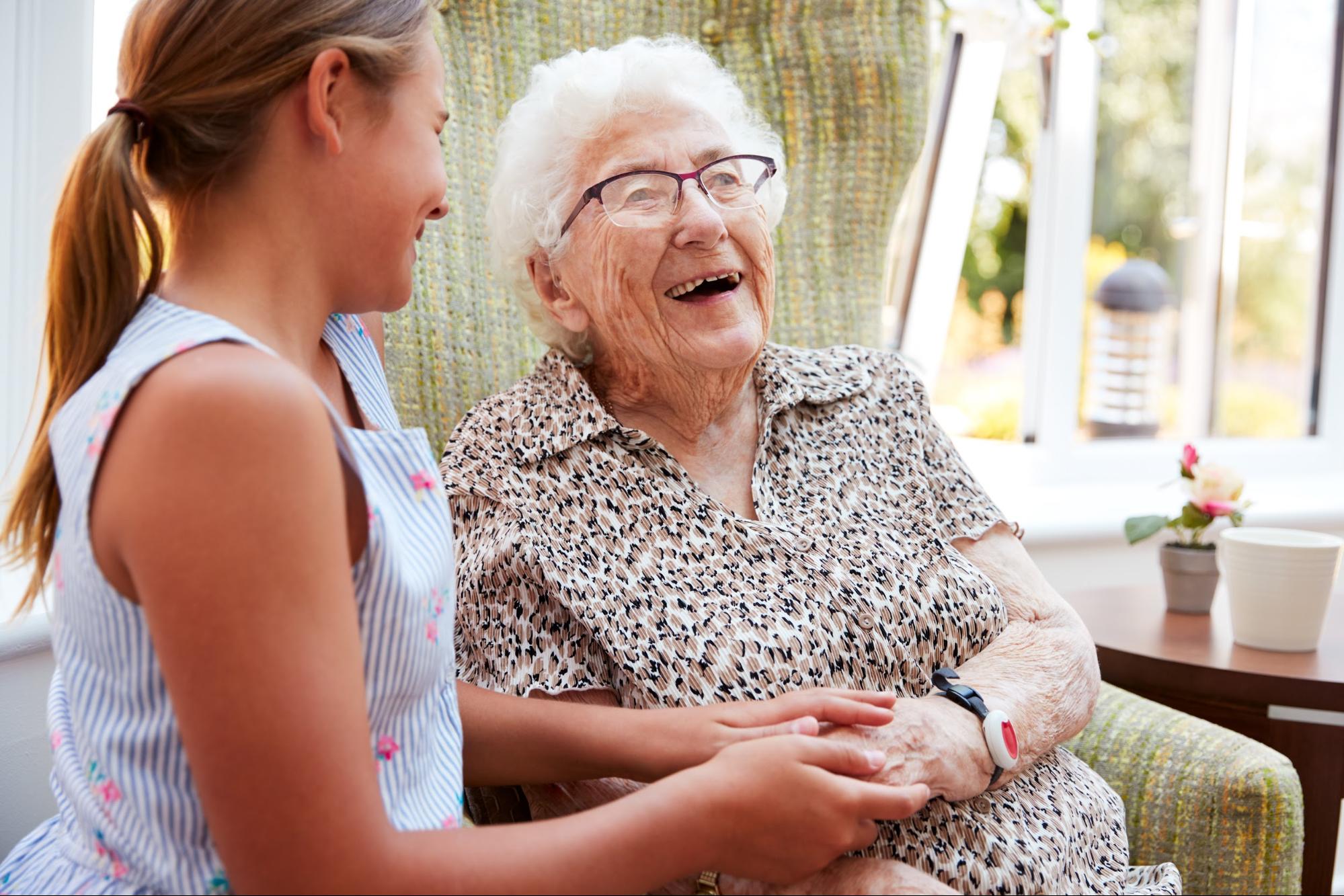 Hearing Aids – A High Tech Hearing Solution
Hearing aids are small devices that help users hear better. They are worn in or behind the ear and are removable. They are used to amplify sound for people with residual hearing. They are equipped with sophisticated digital technology that allows the user to customise their hearing experience. 
In the last ten years, the hearing aid market has been rapidly increasing in technological ability and capacity. Hearing aids come in a wide range of prices depending on factors such as the complexity of their features and size. Your Audiologist can show you the different hearing aid styles available and also arrange for you to try some hearing aids prior to making a commitment.
Cochlear Implants vs. Hearing Aids – How are they different from one another?
If you are unsure which one's the right option for you, here are a few important points of differentiation between Cochlear Implants and hearing aids.
Cochlear Implants

Hearing Aids

Extent And Type Of Hearing Loss

Best for severe to profound hearing loss

AND

Sensorineural hearing loss, affecting the inner ear or hearing nerve

Best for mild to profound hearing loss

AND

Conductive hearing loss, stemming from the outer or middle ear

OR

Sensorineural hearing loss, stemming from the inner ear or hearing nerve

What Does The Device Do?

Allows you to hear through electrical stimulation

An implant is surgically placed, bypassing the inner ear

There, the sound is translated into electrical signals, sent to the hearing nerve and from there to the brain

A battery-powered device made of three parts: Microphone, amplifier, receiver

Amplifies sound and specific frequencies 

Age 

No age limit

Cochlear Implants can be implanted at

10-12 months of age

No age limit

The earlier a child received a hearing aid, the better

Is Surgery Required?

No surgery required

Can be fitted by your Audiologist 

Timing

It takes about 6 to 12 months to adapt to a Cochlear Implant

A lifelong commitment to yearly review appointments 

It takes about two weeks to adapt to hearing aids

A lifelong commitment to yearly review appointments 

Cost 

Between

$25,000 – $50,000

per implant

A number of Cochlear Implant devices are fully Government funded each year

There may be a waiting period to access funding

Hearing aids come in a range of prices, and cost between

$3,000 – $10,000 for a pair 

Some private insurance plans cover the cost

Covered By Medicare?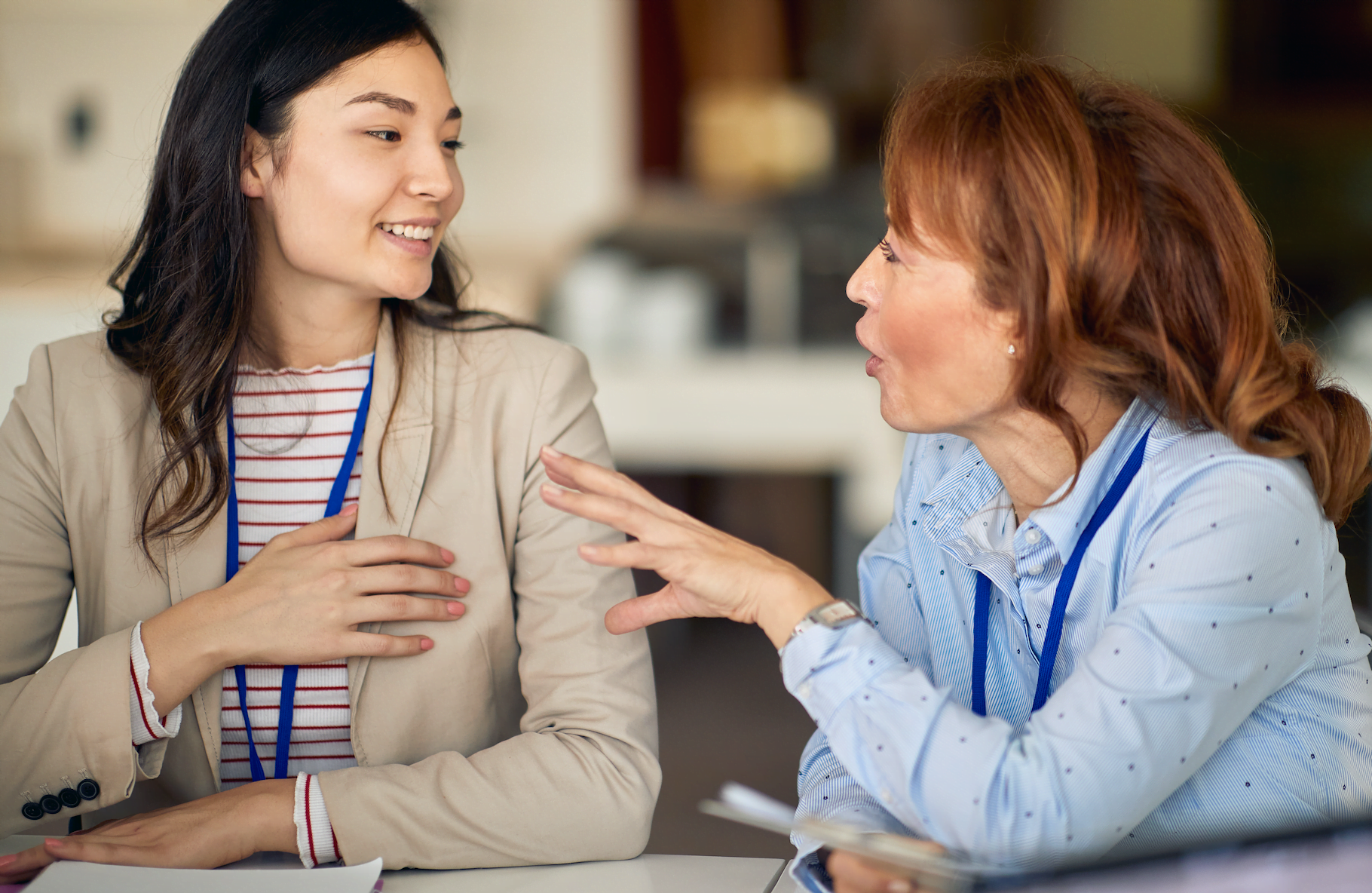 The Average Cost of a Cochlear Implant
On average expect to outlay anywhere between $25,000 – $50,000 per implant. The variation in price is due to a variety of factors including but not limited to things such as initial consultations, surgery fee, hospital fees, anaesthetist fees, whether implants are fitted in single or both ears.  
Avenues of funding include:
Private Health Fund

– Dependent on what level of cover you have e.g. top hospital.  

DVA (Gold / White card for hearing loss)

– May cover all costs deemed medically necessary to help you hear again. 

Self-financing

– Make sure you discuss what all the costs will be with your Implant Surgeon and Implant Audiologist. 

The State Government

– A limited amount of public funding available, with waiting lists typically 12 months or more. 
Your Audiologist can help you navigate the funding options and discuss your eligibility for the different avenues.
Where does Medicare come into the equation?
Medicare will cover some of the costs of getting a Cochlear Implant but you will still have out of pocket expenses for other related services. Under Medicare, your Cochlear Implant surgery will have a Medicare rebate (75 to 85 per cent of the total cost as set by Medicare) under item number 41617. Note: There may be other costs associated with hospital expenses that are not covered. 
The actual Cochlear Implant product itself is not covered by Medicare. Once implanted and seeing the Audiologist for regular mapping (programming of the Cochlear speech processor), there is a rebate for the mapping appointments under item number 11300 (again, 75 – 85 per cent of the total cost). 
There may be gap fees for services provided by the Audiologist and the ENT Implant Surgeon that you will have to pay. Ongoing maintenance of the Cochlear Implant device and other audiology appointments are also not covered by Medicare.
Note that the national professional body of Audiologists, Audiology Australia (AA), presented a written Senate submission in June 2014 "Out of pocket costs in Australian hearing health care" highlighting the expenses that people can incur and the need for more public funding towards hearing health costs.
The Average Cost of Hearing Aids
The cost of hearing aids varies depending on the manufacturer, level of technology, features, and where you purchase them from. For a top of the range model, you can expect to pay up to $10,000 for a pair. They may also need to be upgraded from time to time – more or less every five years. 
It is important to consider what is inclusive in the price. For example, does it include a warranty and follow up care? These could otherwise cost you a lot extra. Your Audiologist will help you find out more about the types of products that suits your needs, any inclusions, and relevant pricing. 
What to do if Medicare rebates aren't available?
You may be eligible for fully subsidised hearing services, assistive listening devices, subsidised hearing aids, or a subsidy towards a top-up higher level of technology hearing aid through the Commonwealth Government Hearing Services Program (HSP). 
To be eligible under the HSP you must either:
Hold a Pensioner Concession Card, Sickness Allowance, Veteran card (DVA Gold or White card for hearing loss), 

Be a member of the Australian Defence Force, 

Or be a dependent of the concession cardholder. 
Not covered are the annual batteries and maintenance fees for hearing aids and the replacement fee for a lost hearing aid.
If you are accepted on the National Disability Insurance Scheme (NDIS) then your plan may cover the costs of the annual batteries and maintenance fee and the gap between the subsidy and full cost of any top-up hearing aids.
For those not eligible for either the HSP or NDIS programs and who can't afford a hearing aid then access can be sought through a hearing aid bank. In Queensland, the public service is provided through the PA Hospital in Brisbane. You just need a referral from Queensland Health to be able to access one fully subsidised hearing aid per person. 
All the hearing aids are donated stock and the service is staffed by volunteers. Otherwise, you can approach Better Hearing Australia who has a Hearing Access Program where they supply eligible people with a refurbished hearing aid.
If you are in a private health fund you may be able to get some rebate towards the cost of hearing aids. Please check with your relevant health fund or ask your Audiologist.
Summary 
Medicare covers some of the costs of a Cochlear Implant namely the surgery and ongoing mapping appointments to program the Cochlear speech processor. However, there will still be out of pocket costs to the person getting a Cochlear Implant, apart from DVA veterans with prior approval and therefore all costs will be funded by DVA.
Hearing aids do not require surgery and their ongoing hearing aid programming appointments will be covered by HSP or NDIS if eligible. Also if eligible for one of the government programs, HSP and NDIS, then the hearing aids may be obtained fully subsidised or partially subsidised. 
There are a number of different Commonwealth Government programs that cover various aspects of hearing health care, not just Medicare. 
Your Audiologist can help you determine whether you are eligible for any of these services and explain how to access them. You may well be able to get those hearing aids or consider a Cochlear Implant that you thought was beyond your finances.
For help, or if you have questions and concerns about your hearing, please don't hesitate to contact the friendly team at Attune Hearing. We're here for all of your hearing needs!
Enquire now