Everything Employers Need to Know About The New Mandatory Audiometric Testing For Australian Businesses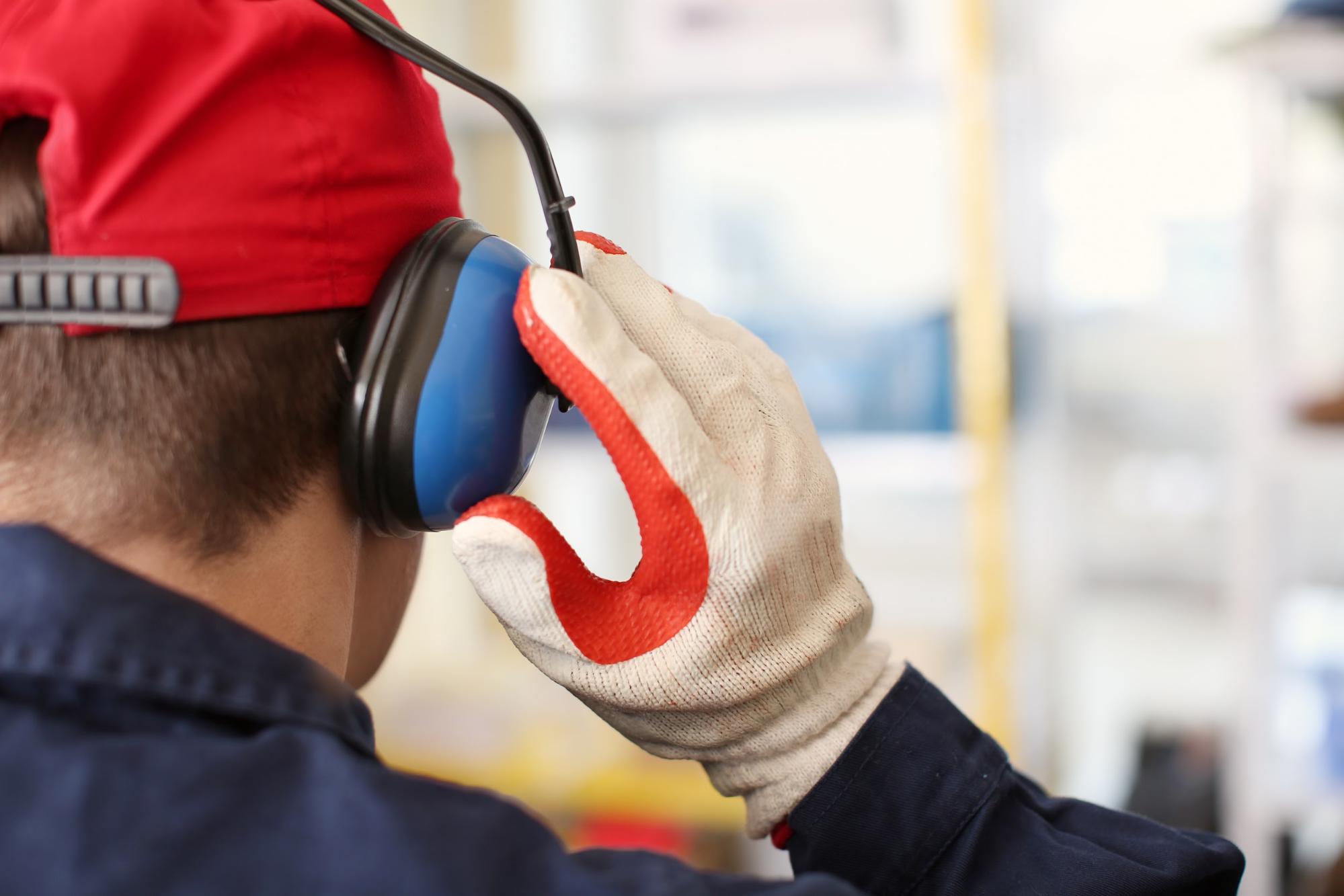 With the audiometric testing exemption in NSW due to expire at the end of 2020, the Code of Practice for Managing Noise and Preventing Hearing Loss at Work will make audiometric testing mandatory for businesses in NSW from 1st January 2021 on. What does that mean for your business? And how can audiometric testing help keep your employees' hearing safe?
Managing noise and preventing hearing loss at work
Hearing damage may occur from extended or temporary exposure to loud noise. Hazardous noise can have a range of other adverse health effects, such as tinnitus, fatigue and an increased risk for cardiovascular disorders, including heart disease and high blood pressure. 
Many occupations put employees at an increased risk of suffering from noise-induced hearing loss: Agriculture, mining, manufacturing, construction, the military and entertainment industry are just examples. Where workers are regularly and for extended time periods exposed to noisy machinery and operating plants, the health consequences can be devastating. 
In Australia, about 4700 claims are made each year for noise-induced hearing loss.
The risks associated with noise exposure can be minimised
For example, by keeping noise levels in the workplace low and wearing personal protective equipment (PPE) suitable for the nature of work. As an employer, you must provide your employees with the proper training, information and instruction in the use and maintenance of personal hearing protectors. 
By law, you are also required to implement further control measures and to regularly check their effectiveness by means of audiometric testing – as stated in section 5.4 'Audiometric Testing' of the Code of Practice for Managing Noise and Preventing Hearing Loss at Work: 
"A person conducting a business or undertaking (PCBU) must provide audiometric testing for a worker who is carrying out work for the business or undertaking if the worker is required to frequently use personal hearing protectors as a control measure for noise that exceeds the exposure standard"  Source: Safe Work Australia
What is audiometric testing?
Audiometric tests are hearing tests that measure the hearing threshold of a person. This type of test is required in any working environment where employees are exposed to noise levels above 85 Decibels and where they are required to use personal protective equipment.
Attune Hearing offers onsite (mobile soundproof booth) and in-clinic audiometric testing services to employees all around Australia, using the latest in computer-based audiometric software and mobile testing units. 
Whether you prefer to send your employees to one of our 60 diagnostic audiology clinics in Australia or would like our audiometric testing officers to travel to a single or multiple of your site locations, we aim to create the quietest environment possible for any and all of our audiometric testing.
For more information on audiometric testing and workplace hearing, click here. 
How much noise is too much?
According to the WHS Regulations, workers can't be exposed to more than 85db(A) during an eight-hour shift. Noise levels above 140db(A) can result in instant hearing loss and should be avoided at all cost. 
The following table provides an indication of the length of time a person without appropriate hearing protection can be exposed to noise before the set standard is exceeded:
| | |
| --- | --- |
| Noise level db(A) | Exposure time before the standard is exceeded |
| 80 | 16 hours |
| 82 | 12 hours |
| 85 | 8 hours |
| 88 | 4 hours |
| 91 | 2 hours |
| 94 | 1 hour |
| 97 | 30 min |
| 100 | 15 min |
| 109 | 1.9 min |
| 118 | 14.4 sec |
| 127 | 1.8 sec |
Source: Safe Works Australia
Learn more about how sound is measured and how our ears respond to sound. 
What do you need to do to ensure you are compliant with all legal requirements?
If your workers are required to wear PPE to minimise the risk of hearing loss associated with hazardous noise exposure, you must provide the following:
Audiometric testing Baseline test – Within three months of an employee starting work. Baseline/pre-employment audiometric testing – sets a baseline for future test results.

Follow-up tests – Carried out at least every two years. 
Should workers at any point be exposed to noise levels greater than 100dB, more frequent audiometric testing may be required!
When providing audiometric testing for employees, you need to ensure the service provider complies with the relevant requirements of AS/NZS 1269.4:2014, Occupational noise management – Auditory assessment. This is to ensure testing is accurate and carried out by a certified person.
Audiometric Testing by Attune Hearing
As the proud Australian industry leader, Attune Hearing is accredited to the NSQHS Standards. In-clinic and on-site audiometric tests are undertaken in accordance with AS1269.4:2014 standards by university-educated audiologists with Audiology Australia accreditation or by our team of qualified highly trained and highly experienced occupational hearing health supervisors.
What does this mean for you as an employer?
Who has noise-related health and safety duties in the workplace?
This regulation affects both small businesses and large corporations. If you belong to one of the following categories, it is up to you to protect the hearing of your employees – otherwise, you could make yourself liable!
Individuals Conducting a Business or Undertaking 

Managers

Occupational Health Supervisors 

Workplace Health and Safety Personal 

Who is required to undergo Audiometric Testing in the workplace?
The definition of "worker" is intentionally kept broad. Generally and as far as reasonably practicable, it includes the following personnel (contractors and subcontractors included):
Employees

On-hire workers

Outworkers

Apprentices

Trainees

Work experience students

Volunteers 

And other people who are working for the business and likely affected by noise exposure
According to Safe Works, it is in the workers' own duty to take "reasonable care of their own health and safety at the workplace". Workers or their representatives should be consulted when it comes to planning work health and safety measures and must at all times have access to relevant information relating to noise exposure in the workplace. 
Attune Workplace Hearing supports workplace clients by offering a range of services, including detailed noise assessments, pre-employment audiometric tests, speech discrimination tests and custom hearing protection, as well as tailored training and corporate wellness programs.
Please contact our team at Attune Workplace Hearing for more information and a quote!
Enquire now